Warrior Tribe is as perfect a system as you can possibly find. The Tribe is literally the only group body transformation in london that can bring you "better than personal training" results because it uses the exact same methods as you would with a top personal trainer but without the price tag
Why the Tribe is different
Most classes can have 20, 30 or more participants because they only do circuit or metabolic conditioning style of training but unfortunately for everyone that joins these popular groups that is not what works. It's not even how the trainers would train themselves!
To get a great physique you must lift weight and you must keep progressing by lifting these same weights for a minimum of 3 weeks. Every top personal trainer and athlete knows that intelligent progression is the only way to achieve real results so the popular statement "every workout is different" should read loud and clear "these workouts do not work". Sure these classes are fun and their lighting is always awesome but if you start classes to get in shape remember that it is the diet and training progression that gets you what you want.
Train side by side with your fellow tribe members to push yourself and each other to reach their maximum potential
What's included in the Warrior Tribe?
46 progressive group sessions in your tribe of 10
Full body composition and health testing every 3 weeks
A team top with your tribe's logo
24/7 support from your trainer and your group
Individual diet plans made bespoke for your body composition to achieve your goals
Inter tribe competition based on the biggest improvement as a group with a great prize for the winners
the Warrior Meet where every member of the Warrior Tribe meet at the same time to test their fitness levels and see which Tribe as a collective have improved the most and how you as an individual have progressed
All sessions last 45 minutes and follow the progressive training structure exclusive to the Warrior Tribe method. Our method means that everyone can reach their goals at the same time and in the same sessions even if they are totally different. A leaner member can put on weight as their larger counterpart drops fat at the same time. It's all a matter of weight lifted, food consumed and having a world class personal trainer there to give any extra help you need even when outside of the gym.
Warrior Tribe Results
Check out some of our past Warrior Tribe successes below. Any trainer can baffle you with a list of numbers and figures, but the pictures don't lie!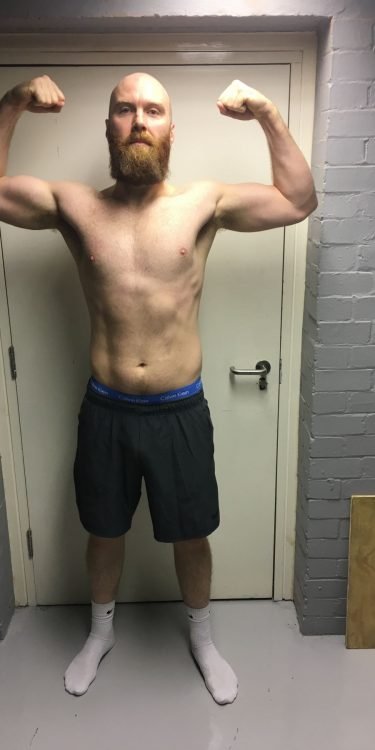 Availability & Price
The next Warrior Tribes start...
Jan 14 2019
@ Evolve Liverpool Street
Jan 14 2019
@ Evolve Blackfriars
£999
Pay up front and save £200
Choose your preferred class time
06:30
6/10
spaces remaining
08:10
4/10
spaces remaining
12:30
4/10
spaces remaining
18:00
7/10
spaces remaining
19:00
8/10
spaces remaining
Choose your preferred class time
06:30
3/10
spaces remaining
12:30
2/10
spaces remaining
18:00
4/10
spaces remaining
£999
Pay up front and save £200
Please select a Tribe location and start date