Kirk W
Goals
Kirk started with us after speaking to some of our other successful Tribe members. He cycled to work everyday and was a naturally strong guy but had just got into the standard city trap of working too hard and probably "relaxing" too hard too. Kirks plan was simple just rapid fat loss pure and simple.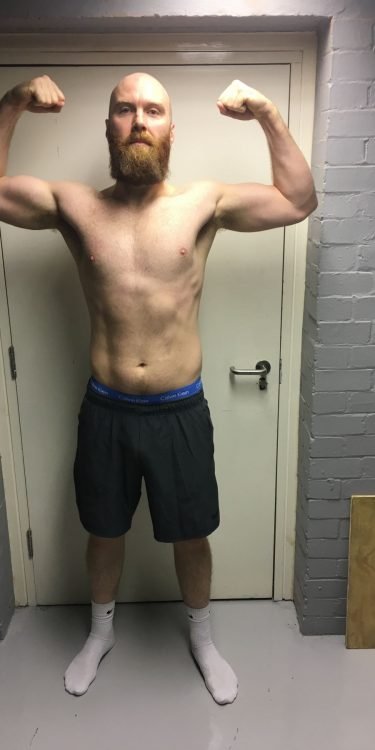 Achievements
Kirks pictures look good but we feel the pictures don't do his achievements justice. This man did participate as a Tribe member for 6 months in the end but not once did he slow down as he dropped from 107 down to 87kg, his waist went from 104 to 87cm and his body fat fell by 12% to 16%.
"
This has been the best 12 weeks of my life
"