Sometimes you just want to cut the BS and drop fat fast. We the Evolve team have, collectively, almost a century of training experience between us, so we've been around long enough to spot patterns and design a great 4 week body transformation program

One of those patterns is, every June, a flood of emails like this... "I've only got 4 weeks to my holiday, can I get in shape before then?"

Of course, it would be nice to have longer. If you were on one of our 12 week transformations we'd just be putting the finishing touches on you by this stage. But it's not a perfect world. You need results and you need them yesterday.

Luckily, we have a solution and we've named it The Evolve Summer Shred (Because everyone loves alliteration).

The Summer Shred is your fast track to massive results in only a month.
On the Summer Shred program you will...
Take our in depth body composition test to see exactly where you are at right now
Get a diet plan tailored to your exact body type and goals
Train with us 3-5 times a week
Share the journey with other like minded people and your dedicated trainers in our private Facebook group
When it's all over, re-test your body composition and be amazed by what only 4 weeks focused work can do
see detailed results in black and white, so you can see exactly how you've improved
These high intensity classes are designed to create maximum fat loss in the quickest time possible. No other form of training on earth is more effective than the specific combination we've designed after years of producing world class results.

Our incredible transformations happen because, instead of using one method till it gets stale, we combine training techniques...

Weight lifting, strongman training, athletic training drills and good old body weight training.

Once you are part of the Evolve family we make sure that together we take your body to levels you never thought possible.

The 4 week body transformation Summer Shred sessions will be running every morning, lunchtime and evening from Monday to Friday. Just turn up and sweat it out in either of our central London locations.
Summer Shred classes will run every day at 07:00, 08:00, 12:30 and 18:00
See Results
Check out some of our past successes below. Any trainer can baffle you with a list of numbers and figures, but the pictures don't lie!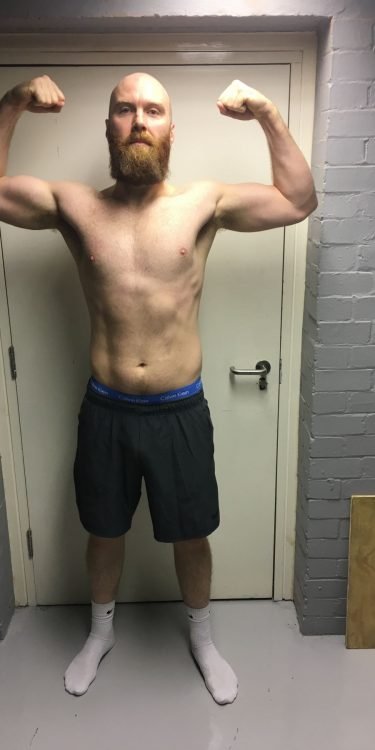 Availability & Price
The first 4 week shred starts on the 9th July, and the last one starts on the 6th August.

Just choose a start date and location below and get ready to see massive results.
for 4 weeks of intense training, up to 5 times a week
Summer Shred classes will run every day at 07:00, 08:00, 12:30 and 18:00
Choose your shred start date and location...
9th July
@ Evolve Blackfriars
23rd July
@ Evolve Blackfriars
6th August
@ Evolve Blackfriars
6th August
@ Evolve Liverpool St.
Please select a Shred location and start date